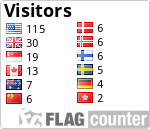 Uh huh, it was the Manfreds - aka Epsom Downs X
Ignore the aka part - that just tells you that this cache is near the Epsom Downs series and can be picked up as part of doing that series of caches.
Click here for the cache page
. A mathematical puzzle with difficulty = 3. The part we need is:
Whilst looking at another cache, I had an idea. Take some numbers and the signs +,-,/ and *. Using the numbers in descending order and each of the signs once, what is the lowest and highest answer you can make (ignore decimals or negative numbers)? There is also one answer you can get two different ways.
Work from left to right and calculate as you go - bit like those brain training things, or simply type it in on your (PC) calculator. There are no tricks with powers or roots or brackets - just left to right using the numbers in descending order and each maths sign once.
e.g. 10-8*6/4+2 (not the right numbers) would give 5
Call the lowest answer A, the highest BC, and the "two different ways" answer D, then the cache is at
N 51 1(B+D).(C+D-A)(A+C)(C+2B)
W 00 1C.(B+C+A)(C+D-B)(B-A)
Solution
Googling the (relevant part of the) title of the cache will give you a song from my youth called 5,4,3,2,1 by Manfred Mann. Following the instructions above you get the following calculations

5+4/3-2x1 = 1
5+4/3x2-1 = 5
5+4-3/2x1 = 3
5+4-3x2/1 = 12
5+4x3-2/1 = 25
5+4x3/2-1 = 12.5



5-4x3+2/1 = 5
5-4x3/2+1 = 2.5
5-4+3x2/1 = 8
5-4+3/2x1 = 2
5-4/3+2x1 = 2.333
5-4/3x2+1 = 1.666


5x4/3+2-1 = 7.666
5x4/3-2+1 = 5,666
5x4+3/2-1 = 10.5
5x4+3-2/1 = 21
5x4-3/2+1 = 9.5
5x4-3+2/1 = 19


5/4+3-2x1 = 2.25
5/4+3x2-1 = 7.5
5/4-3+2x1 = 0.25
5/4-3x2+1 = -2.5
5/4x3+2-1 =4,75
5/4x3-2+1 = 2.75

The lowest (non-negative or decimal) number is 1, the highest is 25 and the one you can get two ways is 5, so A=1, B=2, C=5 and D=5 giving N51 17.969 W000 15.881