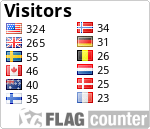 A Christmas Quiz - aka Epsom Downs Y
Click here for cache page
.This is a cooperative cache with difficulty = 3.5.
The cooperative part of this cache involved people answering questions from the Book of General Ignorance, which is from the TV Show QI. All the questions have been answered and you can see all the answers on the cache page. The part we need now for solving the cache is:
The cache
You need to go to:
N 51 (B+F+L).Y (V-M) (R-J)
W 000 (E+I+N).((X-(K+H+G)*U)+(A*C)-(D*S)) (((P+Q)*T)+(O-W)-1)
You are now standing on a famous spot - a film involving one of the people in J above had a scene shot here. How many letters in the title of the film?
Nearby is a pair of plaques/boards with pictures on. How many animals on each one?
Add the square of the film title to the Northing and 20 times the number of animals to the Westing, and you get the location of the micro.
Hint - none.
The solution
Filling in the answers in the formula above gives you N51 18.815 W000 15.360. Entering this in geocheck gives you:
Congratulations - that is the solution to the puzzle. Now find the film and the animals.
If you look at the location on Google Maps, you will find that it is next to the grandstand on Epsom race course. The person in question J is James Bond, so if you Google Epsom James Bond films you arrive at
this for example
, where you will find that the film is Goldeneye, which has 9 letters in its name.
Normally you would travel to the location to answer the second part, but if If you look at the location on Streetview you will see that it is a pair of gates. A bit of Googling will eventually lead you to the fact that they are called the PIggott gates, in memory of the famous jockey. Google that and you will find
this
, from which you can see that the number of
animals (horses) is 12. Using these two answers, you then get
N51 18.896 W000 15.600
as the final location.