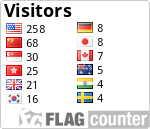 AGTSSP - Stage 12 - The 13th Man
Click here for the cache page
. This is a text puzzle with difficulty = 3. The part we need is here:
I was helping to put together the cricket team for the village last week. We couldn't agree on who to choose for the captaincy. So we set down a list of players and for each one, checked what their highest batting score was last year and how many wickets they had managed to take. The results, together with the opinions of the other committee members on how each player allegedly behaved last year, were as follows:
Grahame Brown – 12 / 1
Had a tendency to shout at the other members of the team and put them off. Talked for hours in the bar afterwards about the policies we should be using for the next match, and how we should be buying some better players, building a new pavilion etc. Had not been an effective captain.
Alan Darling – 9 / 7
Looked after the team finances, when Grahame would let him.
Donald Milliband – 11 / 14
Handy player, but tended to be away on foreign trips a lot, so we couldn't always rely on his being available. Told us we should use his brother, but he kept telling us were wasting too much petrol driving to away matches.
John Straw – 5 / 7
Older, more experienced player. Had played in many positions, but most of the committee couldn't remember what he was good at.
Jane Smith – 4 /2
Yes, we played a combined team – see HH below. Always popular as her husband had an excellent supply of DVDs. Shame she wasn't better at cricket.
Richard Cameron – 10 / 13 (unlucky for some?)
"Call me Dick". Tried to join in the beer drinking in the bar afterwards, but seemed to prefer chatting to his posh friends on the boundary. Good results early on, but slipping recently.
Nigel Clegg – 3 / 1
Always whittering on about some different form of counting results in the league, that no-one really understood. The committee all told him it was results that counted.
Hilary Harman – 6 / 10
Insisted that women should be used for more than making sandwiches, so forced herself and Jane on to the team. The men said she was very welcome, especially if she and Jane wanted to join them in the showers afterwards, which went down like a lead balloon.
Ernest Balls – 7 / 5
Tried to teach the other players how to play. The committee reckoned he was only on the team because of his name.
Gilbert Hoon – 8 / 7
Tried to always play defensively, and was meant to supply the team with better pads and boxes, but never came up with the goods.
Tim Blair – 1 / 7
Hadn't played for some time. Was a charismatic captain early on, but lost the plot and kept telling everybody the opposition had secret weapons, but the committee never saw any evidence.
Alec Campbell – 2 / 1 (we think, but he kept telling us it was 6)
Tim would always insist that Alec joined in. (Grahame always wanted Joe Mandelson to be on the team, but none of the committee trusted him as they weren't sure which side he batted for). Wrote the team newsletter and always made our defeats sound like victories. Spent most of the time telling the opposition how rubbish they were.
As no-one could agree on who to choose, I suggested a 13th option, who had moved into the village from abroad and had an Overs Bowled Exceptionally as well. Use that person's name (same scheme as before, i.e. christian names and surname with no blanks) as the lowercase password on the file at the link below.
Click here for password page
Solution
No hint, so we need to work with what is on the cache page. Most of the text is just me enjoying myself as I voice some of my displeasure with the incompetent idiots who supposedly run this country. Amusing - I hope so. Part of the puzzle - no! So the puzzle is probably based on the names and the numbers. The title and the last part of the instructions indicate that you are trying to build a name rather than a set of coordinates, so each player probably supplies one letter of the name.
Looking down the numbers you will note that the first numbers in each player are all different, in fact they are the numbers 1 to 12.
In fact the scheme I used is that the numbers with each player indicate which letter this player supplies in the answer and which letter of their name to use. So, for instance,
Tim Blair – 1 / 7
(one of my least favourite players!) gives you the first letter as I. Continuing like this you get the name Ian Armstrong, which looks sensible. Look him up in Wikipedia with the clue about Overs Bowled Exceptionally (OBE) and you find
this chap
. Enter his name as instructed on the download and you will get:
Congratulations!
The cache can be found at
N 51° 15.143 W 000° 18.766