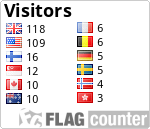 AGTSSP - Stage 2 - Invictus Maneo
Click here for the cache page
. This is a simple list puzzle with difficulty = 2.5. The part we need is:
You should now have a connection between me and the castle. If I tell you my ancestor was 169, then the cache is at:
N51 B or TBBoF.JG TEK
W000 SL.KJ and the B LI and the EK
Hint - use earliest entry in list if in doubt
Solution
Google the title of the cache and you get
this
, which looks good as it agrees with the theme of Armstrong. If you look at the picture gallery you will also find the family coat of arms, which confirms that it is Armstrong, and a picture saying where Johnie lived.
Google Armstrong 169 and you should find that my ancestor
Johnie Armstrong
(a notorious cattle thief) is the subject of child ballad number 169. Google should also give you
a site with these ballads
.
North starts with B or TBBoF. Looking in the list ballad number 14 is Babylon or The Bonnie Banks o Fordie so that looks good. Continuing like this and using the hint we find:
JG = Jellon Grame = 90
TEK = The Elfin Knight = 2
SL = Sir Lionel = 18
KJ and the B = King John and the Bishop = 45
LI and the EK = Lady Isobel and the Elf Knight = 4
Plugging those into the formulae above gives
N51 14.902 W000 18.454