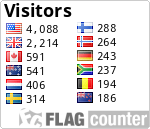 Coordinate systems and converting between them
For this cache page I am going to use the dummy coords of my cache
A guide to solving (simple) puzzles
, which are N51 14.921 W000 18.721. These are in the normal geocaching format and are in the so-called WGS84 datum, which is what your GPSr is probably set to by default.
Coordinates on the cache page are given in this degrees and minutes format, and this is the format that most puzzles expect you to use when calculating the coordinates. Sometimes, however, the answer to the puzzle will be in a different format. There are lots of
different
formats for coordinates,
because
the world is not flat, not perfectly round and not static. If you want to win the nerd of the year award, then
read this
and recite bits of it down the pub / at dinner parties and see how quickly the room clears!
If you look at a
typical cache page
, just below the coordinates you will find the coords in a different format. In the UK it will give you the British Grid (the Ordnance Survey map reference). In the US, Canada, Europe etc. it gives you UTM, which is the Universal Transverse Mercator system. So for my cache it tells you that the British Grid for this location is
TQ 17905 51304.
The British Grid
In the UK we have a particular grid system, which is the basis for the Ordnance Survey maps and here is a description of how it all works.For UK cachers, this is a handy reference, as I have seen caches which use the map squares or the map numbers for the puzzle.
The way the British Grid works is to give you a Map Square - in this case TQ - and then the first number is the horizontal reference on the map (also known as the Eastings) and the second number is the vertical reference (also known as the Northings). These are actually distances from a false origin down in the bottom left hand corner, designed so that it can cover all of Great Britain. The more digits in each part, the more accurate.
TQ 17905 51304 refers to section TQ, which starts at 500km East of the origin and 100 km North, so TQ 17905 51304 actually means 517905m East and 151304m North of that false origin. So that reference has an accuracy of 1m - pretty good!
To convert from normal GPS to British Grid you can use
here
, or
here
. I rather like the second one as it shows you the different formats underneath the map. You can also see that this one likes to have the coordinates in decimal format - 51.24868 -0.31202. Note that West comes out negative, and East comes out positive in this format. Details on how to convert between the normal format, minutes and seconds and decimal degrees are explained
here
, and fortunately geocaching gives you a quick way to convert, as shown below.
This site
is also very good at giving lots of formats when it converts including decimal, grid reference and UTM
UTM
I have cached in lots of other countries and there the cache page shows UTM (see link above). To convert from normal coordinates to UTM you can use
here
or
here
. For my cache the result is 30U 687589mE 5680912mN, where 30U refers to the
grid zone
(like the British system), and the numbers are distances from an origin for that zone. The one thing to watch out for with UTM is which hemisphere of the earth you are in! For instance 30U is in the Northern hemisphere, whereas UTM: 34H E 270173 N 6247286 is in South Africa (a cache I happened to do when I was down there).
Conversion
The good news - there are some easy ways to convert at your fingertips. On the cache page for my cache, just below the coordinates there is a link called
Other Conversions
. Click on that and you will find all sorts of different formats. You can put different coordinates in at the top and it will happily convert them for you, and there are all sorts of useful map links at the bottom of the page.
I have also played with my GPSr, which is a Garmin Oregon 200 and in there I can use Setup / Position Format to choose the normal format (hddd mm.mmm / WGS84) or British Grid or UTM UPS or lots of other grids. If I change it there and then go into Maps or Where To / Coordinates it will then use that format, so this is another easy way to convert / look at where the answer takes you.
Coordinate conversion/manipulation sites:
http://www.fizzymagic.net/Geocaching/FizzyCalc/
- For coordinate conversions:
Mac version:
https://itunes.apple.com/us/app/id457720177?mt=12
http://www.gpsvisualizer.com/calculators
- Great for drawing lines at bearings or perimeter distance around or between co-ordinates
Some ideas
You can, of course, send URLs to people of e.g. Google Maps. For instance
http://goo.gl/maps/571ss
in Google Maps should give you a point with the coords N51 12.345 W000 16.789, so the puzzle could simply be 571ss.
I have seen a similar idea using geohash.org. Using the same coords there I get
geohash.org/gcpg39sppg9k
, so you could simply use the last part as the puzzle on the cache page.
Look up geohash in Wikipedia and you will see there are some other coordinate systems out there that people might use.