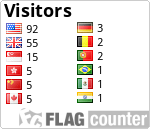 AGTSSP - Stage 8 - Started in Germany
Click here for the cache page
. This is a sporting puzzle with difficulty = 3. The part we need is here:
Seven in a row. The cache is at:
N51 1 JV.PW KK CH W000 1 CM.AV JV AK
Take the lower one if in doubt
Hint - none
Solution
Based on the theme of this series of puzzles - Armstrong - it was fairly obvious which sportsman I was going to choose - remember this was before all the drugs scandal. Seven in a row is an obvious clue to Lance Armstrong's seven Tour de France wins in a row, and is designed to indicate the last one, which was in 2005.
The reason I called the various parts of this series caches "Stages" now becomes clear as the Tour de France consists of stages, and stage 8 of the
2005 Tour de France
started in Pforzheim, which is in Germany. The results for this stage can be found
here
.
The letters in the formula above equate to the initials of the riders and their positions on this stage, e.g. JV = Jens Voigt = 5. Plugging these into the formula above gives
N51 15.149 W000 18.352
.