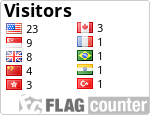 AGTSSP - Stage 9 - Much sweet wine
Click here for the cache page
. This is a cipher puzzle with difficulty = 3.5. The part we need is:
The next 3 stages share a heavenly theme, and in this one I've mixed up the numbers and letters to give you this to decode:
IPZCA R42IB LPH61 Q1BO0 JOF94 MDV60 6GMN3 MZ9LL TO70F OZ38K OCVCI 17Z5V RY35U 6V423 HSRG3 Y6PHI PVRRB 6ARG5 QI2J8 Y5CZN 580JG CX7RN YWA5K BMAP
Hint - none.
Solution
No hint, so the clues are on the cache page. The title seems strange and I use the word heavenly, so Google "much sweet wine" with the quotes to show that you want the phrase rather than the individual words and you rapidly find that this is the meaning of the Greek name
Poludeukes
(or in Roman Pollux as in Castor and Pollux), which ties in with the heavenly clue as well.
Using the solving puzzles section on this website it gives you a link to a
cipher website here
, which tells you that there is indeed a
Pollux cipher
. Click on the test it link and enter the cipher text above. I tell you that I have mixed up the letters and numbers, so make sure that digits, letters and merge are all ticked and press decrypt. Hey presto you get the following: FIFTE ENTWO TWOON EEIGH TEENF IVESE VENFI VE.
So the answer is
N51 15.221 W000 18.575