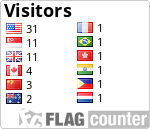 AGTSSP - Stage 10 - Where on (Google) Earth?
You just need to find where the image is, and then find the name of the local native, and the walkers. Use those two together with no spaces as the password (lowercase) on the file at the link below. (You can click on the native if you are bored and see what happens.)
Click here for password page
Hint - You have to find the image using Google Earth.
Solution
The objective of this stage is to show you some interesting features of Google Earth, that you may not have used before. Stage 9 told you that the next stages were heavenly, so this one probably has something to with stars or planets or ....
If you right click the image and choose copy URL, and then paste this URL Into www. tineye.com, you will find
this site
, with a link about
a human face
, which tells you that it is in the Cydonia region of Mars.
Now go into Google Earth and click on the little icon at the top, which looks like Saturn. This lets you look at Mars. Enter face in the search box, and you will get Face on Mars as one of the options. Click on this and make sure that you have A Traveller's Guide to Mars ticked in the Layers panel on the left. Zoom in to the right level and you will see the walkers and a funny little robot thing. The robot is called Meliza and the walkers are called Cydonia. Use those as instructed on the password page and you will get this:
Congratulations!
The cache can be found at
N 51° 15.116 W 000° 18.532