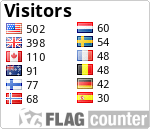 Sample solutions
This section of the website will contain worked soltuions to some (all?) of our caches, so if you can't solve then yourself, you can follow the steps required here.

Use the links to go to the cache(s) of your choice.

I show you the workings for each cache, but the final answer is written in white text, so you can choose whether to look at it or not.