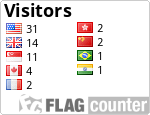 AGTSSP - Stage 4 - Sweet and simple
Click here for the cache page
. This is a puzzle where you don't really need Google with difficulty = 2.5. The part we need is:
You could use Google for some of these, but frankly you don't need it, and it's a lot more fun if you work it out yourselves. If you get stuck ask the kids for help.
A B = Mother's local
C = Library conversation
D D = Istanbul harem
E = Whisky jokers
F = Elizabethan pluckers
G H = 9,10,11 etc.
J J = Home-built pet
K L = Saville Row
Where GH is plural (I know that's not quite right, but it's easier than rejigging the whole puzzle!), and check your spelling - one isn't spelt the way you think.
N51 C+E.(D+1)(L-A)G W000 (F+K+1).(B+H)(A+J)(F-D)
Hint - none
Solution
There is no hint, which with me suggests that all the hints you need are on the cache page already.

The title gives you the clue of sweet and the cache page tells you to ask the kids for help, so this cache is actually about sweets (candies for those who can't speak English!) that you can buy in the UK.

As it says, Googling ill give you most of them, but it is more fun to try and work them out. So the first one, for instance is Mars Bar (Ma's bar). A B indicates two numbers so the easiest option is going to be the length of the words, which would appear to be confirmed by D and J:

A B = Mother's local Mars Bar A = 4 B = 3
C = Library conversation Wispa C = 5
D D = Istanbul harem Turkish Delight D = 7
E = Whisky jokers Maltesers E = 9
F = Elizabethan pluckers Minstrels F = 9
G H = 9,10,11 etc. After Eights G =5 H = 6 (I told you to make this one plural)
J J = Home-built pet Kit Kat J = 3
K L = Saville Row Quality Street K = 7 L = 6

Plugging these into the formula above gives N 51 14.825 W000 17.972