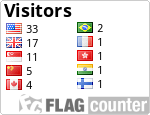 AGTSSP - Stage 3 - Positively Tense
Click here for the cache page
. This is a more complex list with a difficulty of 3.5. The part we need is:
You will need all your fingers and thumbs for this one
N51 (9-1 first two).(25-1 last three) - 5
W000 (7-2 last two).(31-3 first three)
Hint - me
Solution
This one was actually the inspiration for the whole series. I will explain why in a minute.
The title is obviously a clue, but not obvious at the moment. There is a background picture, which you can find by looking the source (right hand mouse click and look at source, or CTL-U for me in Google Chrome) and then searching for body background. You will find this
http://img.geocaching.com/cache/5ac25193-6707-4f8f-9ce0-158870dd09a8.jpg
Cut and paste this URL into
www.tineye.com
and it will tell you thatt it is a painting by Dali called Metamorphosis of Narcissus.
So we have the title as a clue we don't understand, Narcissus and the hint of me, so probably Armstrong. Checking the source page for hidden text or white text we find nothing so try Googling Narcissus Armstrong. You get some strange hits about plants and other things but on the first page of hits I get
this
, which is interesting as it talks about Narcissistic numbers, which are also known as Armstrong numbers. It says:
Wikipedia tells us that a narcissistic number "is a number that is the sum of its own digits * each raised to the power of the number of digits." So a quick look in Wikipedia gives us
this
. This tells us that Narcissistic numbers are also called Plus Perfect numbers - which now explains the cache title - Positively being Plus and Perfect being a Tense in grammar.
Wikipedia tells you that they come in various bases, but I tell you that you need all your fingers and thumbs, which is my way of saying that this is base 10. So we need a list of
base 10 Armstrong numbers
.
North starts with 9-1 first two, so that should give us 14 or 15 based on the dummy coordinates. Similarly in West 7-2 last two should give us 18 or 19. 9-1 could mean the first number in the 9 row, and the first two digits of that number are 14 - looks good. 7-2 last two would then give us 18 - looks correct.
25-1 last three - 5 gives 894 - 5 = 889
31-3 first three gives 230
Hence we get
N51 14.889 W000 18.230
as the solution.
I discovered Armstrong numbers by chance, and that led me to create this whole series of caches. You will find a couple more Armstrongs along the way.