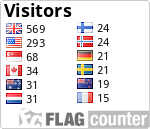 Placing caches on NT land in Surrey (UK) and parts of Kent
I am the local contact point for National Trust caches in Surrey and parts of Kent - I have established contacts with all the main NT people.
The procedures for NT caches I help with are documented on the GAGB website
http://www.gagb.co.uk/gagb/glad/agreement_view.php?p=42
and
http://www.gagb.co.uk/gagb/glad/agreement_view.php?p=134
The NT like to know some details, so please let me know exact locations of any physical caches (preferably in format N51 ab.cde W000 fg.hjk), description of caches and confirmation that they are not going to interfere with any wildlife or conservation / don't involve people trampling through the undergrowth.
PLEASE NOTE that the NT in Surrey does not permit caches on their land, which involve climbing (trees or otherwise). I have also had night-time caches disallowed.
What would also be very helpful is a Google Earth or Google Maps picture/link showing where the caches are and a MAGIC picture/link (
http://benchmarks.org.uk/magicmapit.php
) of each cache location. If you don't know how to do this bit, don't panic as I will then do it for you.
The other thing that might throw you is the proximity rule. When you submit the caches for review they check that none of them is nearer than 0.1 miles to any other cache. So what I tend to do is submit my proposed caches with a reviewer note saying that "these are the proposed locations, any problems? I am contacting parmstro for NT permission...." The reviewer will then let you know if the proximity rules are ok and hold the locations/caches in limbo till you submit them again with the NT permissions.